Interior Design Installations
We Offer These Expert Interior Designer Installation Services

Delivery and installation of your fine furnishings anywhere in Florida

Installation into difficult-to-access locations like high-rises and office buildings

On-site assembly of any furnishing or interior design element

Complete waste removal and disposal to keep your client's space spotless
Our Interior Designer Installation Services make your creative vision come to life for your clients
Combine your vision and creativity with our interior design installation services and suddenly it looks like you've done the impossible, as amazing transformations become effortless.
Our experienced, reliable interior designer installation services team works as an extension of your firm's design team, under your direction, during the final install on site. Our skilled professionals work with your floor plan, assemble furniture, professionally hang art and mirrors, and ensure your satisfaction and your clients' happiness.
Licensed and bonded, our installation services team's exceptional delivery service specializes in transporting and installing fine furniture and antiques throughout the state of Florida.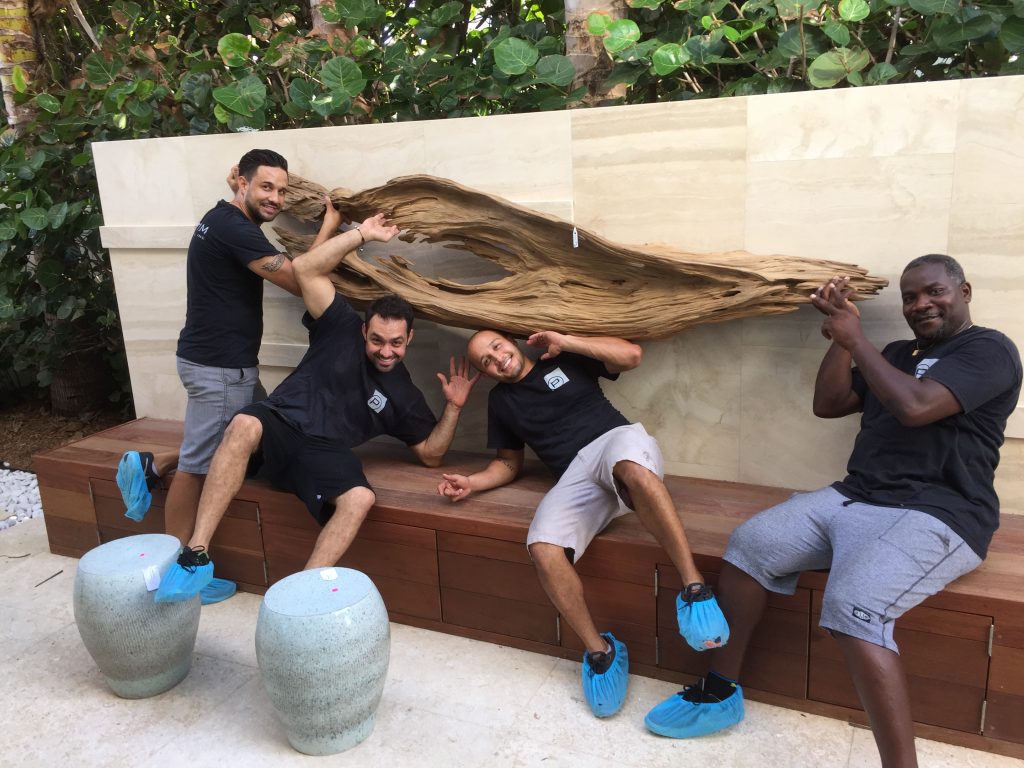 "In the several years that we have been working with Platinum Design Trade Services, we never cease to be amazed at how professional, and timely, the team is. And everyone is so easy to work with! We have yet to have a bad experience; far from! Every project is done with ease and perfection, from the receiving reports, right down to the final handshakes, and hugs at the end of each job!"
– Lifestyle Interiors Inc.
"The Platinum team makes my life as a designer so easy. Everyone is professional, organized, considerate and reliable. They have been receiving and delivering furnishings for my clients for close to 15 years and they have consistently been a service I can count on."
– Joanne King Design LLC
"We have always had a wonderful experience using Platinum Design Trade Services. They are always so professional and go the extra mile to make sure the product is delivered perfectly. They are a true example of "white glove service". Marla in the warehouse is always on top of each shipment and anytime we have damage sends photos and makes the process of replacement and repair so much easier. The delivery of furniture is always so professional, these guys go above and beyond to make sure the furniture is delivered on time and where it should be. I would recommend Platinum to any design firm, they are the very best."
– Steele Street Studios
We'd love to help with your next interior design project!